FULL COLOR MOREL ROW COFFEE MUG
| | |
| --- | --- |
| | Wrap Around Full Color Image |
| | 11 Oz. |
| | Includes Gift Box |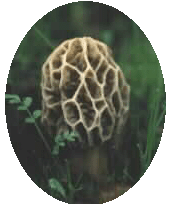 THE MOREL HABITAT KIT TM

CREATE AN EARTH FRIENDLY MOREL MUSHROOM GARDEN IN YOUR BACKYARD

The Morel Habitat Kit was developed so everyone could enjoy growing their own morels in their own backyard and have a personal supply of fresh morel mushrooms to eat each spring. Morel Habitats are perennial and may be started any time your soil is workable - Spring, Summer, Fall and even Winter (in areas with a mild climate).
FULL COLOR MOREL MOUSE PAD
| | |
| --- | --- |
| | Cloth Surface/Rubber Backing |
| | 8" X 9.5" |
| | 3/16" Thick |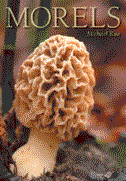 Morels
by Michael Kuo. Filled to the brim with information about the science and sport of finding, identifying, and savoring these world-renowned mushrooms. Morels includes extensive information on the art of hunting morels and on current scientific knowledge regarding these delectable morels. In addition, Kuo compiles easy-to-understand information on the latest scientific research into morels. 216 pages. Over 202 Color and B&W photographs.
Includes:
- Morel Habitat Kit
- Full Color Morel Mouse Pad
- 4 oz Dried Morel Mushrooms
- Morel Row Coffee Mug
- Morels Book
Plus: one copy of the
Totally Mushroom Cookbook
FREE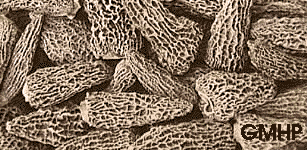 DRIED MOREL MUSHROOMS
Morchella - Re-hydrate and use as you would fresh morels. Morels add flavor and aroma to any type of food. This unique mushroom can be sautéed, and eaten whole or used to flavor almost any dish. No sauce is too heavy to smother its fantastic subtle flavor.